The Public Finance Awards 2023, now in their seventh year, are the ideal way to be rewarded for your achievements within the public finance and governance sector. The Awards recognise the people, products and services that demonstrate excellence and originality within public finance.
Entries are open to all organisations and bodies within public finance and governance in the UK.
Judged by a panel of distinguished sector leaders, winners of the awards are acknowledged as best in class.
"A terrific opportunity to recognise the success, immense hard work and ingenuity of the individuals and teams who are driving public finance innovation." Rob Whiteman, chief executive, CIPFA.
Finance Advisory Network Advisor
Jen is a network advisor for CIPFAs Finance Advisory Network (FAN). She graduated from Lancaster University in 2012 with a masters degree in Philosophy, where she had a particular focus on ethics. She is a CIPFA-qualified accountant who joined the FAN at CIPFA in 2022 after working for seven years in local government. Prior to her current role, she had been working at Bury Metropolitan Council where she started as a revenue advisor in Public Health and Adult Social Care. From there she joined the authority's closedown and capital teams, with a particular focus on fixed assets and closure of capital accounts. Her experience also includes working on a number of special projects including transformation, levelling up and land and property disposals scheme. Jen is also an active member within her CIPFA region and is currently the vice president for the CIPFA North West Region. https://www.linkedin.com/in/jenbevancpfa/
Social Care Policy Advisor
Before joining CIPFA in September 2022, William was the Scottish Government's Social Care Reform Finance Lead where he lead on costing policies stemming from the Independent Review of Adult Social Care, and on work contributing to the establishment of the National Care Service. Alongside these responsibilities, William attained a PhD in English Literature from the University of Glasgow. William is experienced in facilitating events and training, and in his role as Social Care Policy Advisor, he combines the skills in research, writing, publishing, public speaking and academic rigour gained from his doctoral studies with his knowledge of social care and social care finance. He runs the Social Care Network and acts as CIPFA's policy voice on social care issues. His work has been published in Public Finance, Local Government Chronicle, and The MJ. Linkedin: https://www.linkedin.com/in/wm-burns/ Social Care Network: https://www.cipfa.org/services/networks/social-care-advisory-network Building Sustainable Social Care: https://www.cipfa.org/services/building-sustainable-social-care
Polly spent much of her career at the Guardian where she reported on health, social affairs and education, before joining the lobby team as Whitehall Editor, writing about government and policy. She went on to be digital editor of the Guardian, then led newsrooms as Editor-in-Chief at HuffPost UK, a Partner at Tortoise Media and Managing Director at PA Media. Her book, Behind Closed Doors, an investigation into social services in England, was published by Virago in February 2022 and was a finalist in the Orwell Prize for political writing. In it, she sets a vision for a different way that the state and communities can work together to solve problems. She serves as a trustee of the Public Interest News Foundation, as well as a Non-Executive Director of the Parliamentary and Health Service Ombudsman. Polly lives in North West London and has two children.
Matthew is a senior researcher in the public services team. He is one of the authors of the IfG CIPFA Performance Tracker and his work focuses on local government and children's social care. Matthew has a PhD on the origins of national income accounting. Before university he worked as an intern for an MP and later scrutinised the value for money of government programmes at the National Audit Office. He joined the Institute in June 2022 from a secondment to the Public Administration and Constitutional Affairs Committee at the House of Commons. https://www.instituteforgovernment.org.uk/person/matthew-fright
Manj Kalar is public sector finance professional accountant with 30 years' experience gained across the public sector. Manj has worked across several large UK central government departments implementing accrual accounting for government income (taxes) and expenditure. She led the sub consolidation of Whole of Government Accounts (WGA) for local government. At Chartered Institute of Public Finance & Accountancy (CIPFA) Manj led policy responsibility for central government and financial management before becoming global head of Public Sector at the Association of Chartered Certified Accountants (ACCA). She started her career as a VAT inspector in HM Revenue & Customs. Manj is a professional accountant, FCCA, CPFA and PRINCE 2 practitioner providing consulting advice globally including IPSAS implementation; thought leadership, research and publications, delivering bespoke technical training/ events / conferences. She is also a CIPFA work based learning coach supporting trainee accountants. Further information is available at https://www.kalarconsulting.com/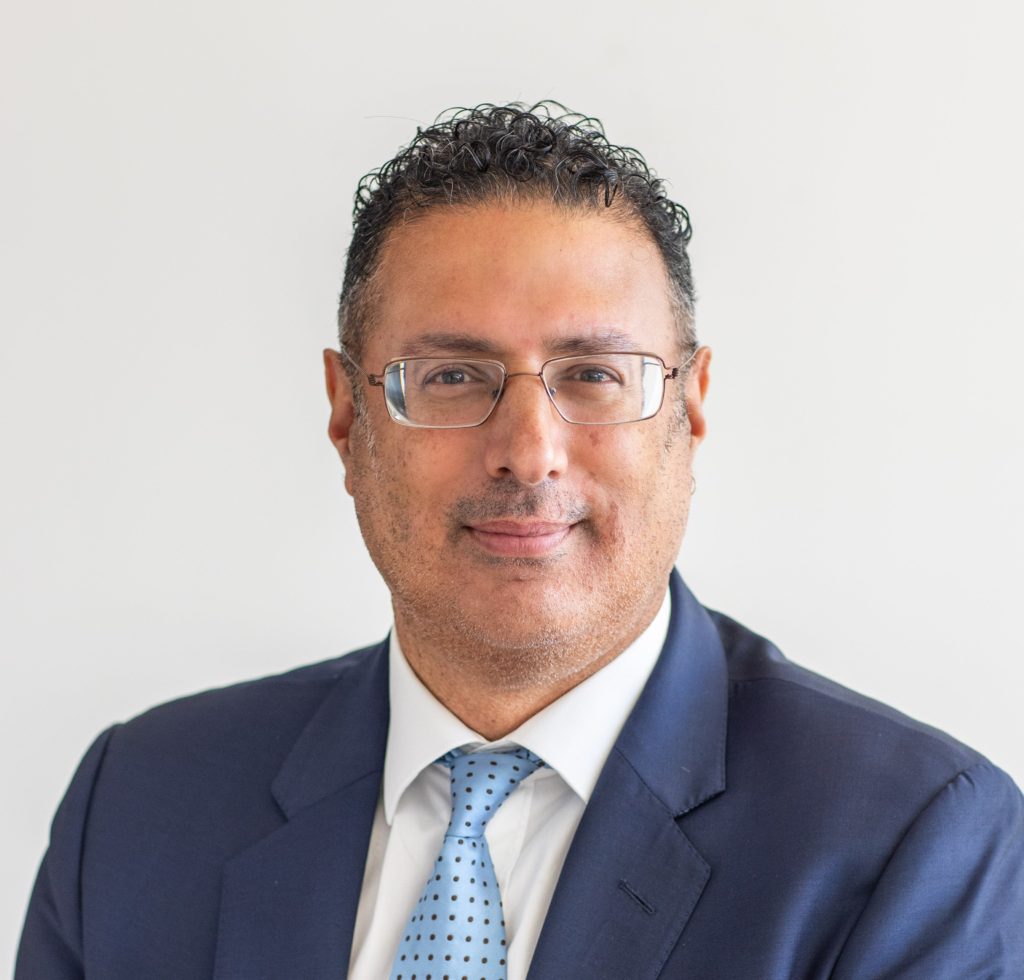 Abdool Kara is an Executive Director at the National Audit Office, where he started in February 2017. He is responsible for the NAO's local services financial audit and value for money portfolio shadowing the Department for Levelling up, Housing and Communities, the Department of Health and Social Care, and the Department for Education. Prior to joining the NAO Abdool had 25 years' experience in the local government sector, including working for four different councils up to and including chief executive level, and seven years at the Audit Commission on both value for money and inspection. He also had a stint at the Cabinet Office advising on public service improvement. Abdool is currently a strategic advisor to the Welsh Centre for Public Policy, and a Board member of West Kent Housing Association.
Deputy Chief Executive and Section 151 Officer
Paul McKevitt has been part of the top team at Wigan Council as deputy chief executive and the Section 151 officer since 2008. He was also the director of finance at the Wigan Borough Clinical Commissioning Group (CCG), and held the joint posts since June 2018. His work is not just about numbers: there is an organisational focus on prevention and early intervention. Also the council is moving ahead with an affordable housing development and a major town centre redevelopment that is backed by £16m from the Future High Streets Fund. These achievements are based on many years of achievements. The council was praised in an official report in 2016 for having created the financial resilience needed to survive economic downturns. Paul's joint role is helping to modernise children's services with the aim of strengthening families and protecting children.
Director of Performance and Improvement
NHS Counter Fraud Authority
Tricia is the Director of Performance and Improvement at the NHS Counter Fraud Authority, joining in June 2020. Her remit covers the operational areas of the organisation covering Fraud Prevention, Intelligence, Operations (investigating the most serious and complex cases of fraud against the NHS), The Fraud Hub, together with a range of strategic functions covering Strategy Development, Business Planning, Data Analytics, Performance and Project Management and Business Improvement. Tricia's educational background is in public policy and she has an MBA in Public Services Management. Tricia has extensive public sector experience predominately in local government and most recently in the NHS. Her most recent roles have included Assistant Director level posts at Warwickshire County Council for Performance and ICT and Deputy Director post for Strategy and Business Development at the Dudley Group NHS Foundation Trust. Tricia has a strong record of achievement in leading, delivering and driving change in a range of corporate functions including – strategy development, project and programme management, performance management, business planning, transformation, business intelligence and ICT services. A passionate and strong advocate for public services she is absolutely committed to ensuring NHS resources are spend on patient care and the key role the NHSCFA plays in ensuring we identify, prevent and investigate fraud across the health system.
Lancashire County Council
Angie Ridgwell joined Lancashire County Council as Interim Chief Executive and Director of Resources on 3 January 2018 for one year but loved it so much she applied for the permanent job and was confirmed in post in October that year. Prior to that she was Director General, Finance and Corporate Services at the Department for Business, Energy and Industrial Strategy (BEIS). A qualified accountant by profession Angie's work has focused on improving public services. Angie has worked in a wide range of public sector bodies and local authorities, principally as Chief Executive or Director of Finance. These include Bristol City Council, Thurrock Council, Coventry City Council and Bridgnorth District Council. Angie has also worked in consultancy and as an associate with KPMG. Assignments include acting as Executive Director at the London Development Agency, advising the Board and Mayor of London on regeneration and economic development strategies; interim CFO at North East Lincolnshire Council to address issues arising from the collapse of the Icelandic Banks; London Borough of Greenwich; and Northamptonshire County Council. In her latter career, Angie has focused on transformation situations, including overseeing the merger of two Government Departments to form BEIS and supporting Bristol City Council as it adapted to leadership under a democratically elected mayor. Under her leadership, Lancashire has addressed a number of financial challenges, putting the council on a sound financial footing; moved its children's services out of intervention to good; fostered a range of partnerships that have seen delivery of the first pan Lancashire vision under the Lancashire 2050 brand; and secured record investment into the county including the new National Cyber Force and recent LUF bids. Angie is married with one grown up daughter and in her spare time enjoys competing in triathlon.
Royal Institute of British Architects
Dr Valerie Vaughan-Dick MBE FRCGP (Hons) has worked at a senior level in the public, private and voluntary sectors. Valerie is presently the Chief Executive of the Royal Institute of British Architects (RIBA). RIBA is a global professional membership body driving excellence in architecture. RIBA serves more than 58,000 members and society to deliver better buildings and places, stronger communities, and a sustainable environment. Being inclusive, ethical, environmentally aware and collaborative underpins all RIBA does Valerie started her career with the UK National Audit Office where she qualified as an accountant. She has extensive experience in the built environment. Valerie has been a Managing Director of a housing association, advised on Public Finance Initiative building projects and has considerable international experience. She has been a Chair of a heritage properties regeneration organisation, Chair of a NHS Trust and is presently the Chair of a Housing Association which manages 8,000 homes in London.
Financial Services Director
City of London Corporation
Sonia Virdee is the Financial Services Director for the City of London Corporation, the governing body of the Square Mile. As Financial Services Director, a key part of Sonia's role is driving innovation within the City Corporation. Sonia has extensive expertise driving successful organisations to accurate and timely financial reporting and effective process improvement. She is focused and results-driven, with considerable hands-on expertise in streamlining business operations and developing financial controls to manage and mitigate risks effectively. Sonia was a nominee and winner at the Public Finance Awards 2019 and was honoured to win the Public Finance Future Leader of The Year. Sonia is passionate about Change in the Public Sector to empower our nation with the latest tools, techniques and approaches to optimise the industry and benchmark it against best practices through Strategic Transformation. Her approach is not about disruption; She is focused on enablement. ! Sonia's key motivator and driver is supporting, coaching, and mentoring people to succeed. As such, it helps that she is a proud mother of three children and runs a diverse household.